As Jesus said, "Let the Children come to me." It is our belief that children and youth are an integral part of the Church.
​We welcome children and families of all ages to worship with us.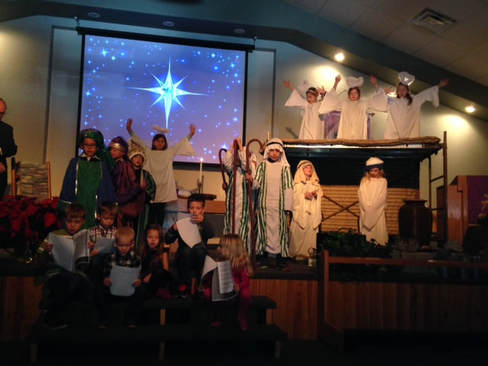 Kids Klub Christmas Pageant
Sunday, December 17th - 8:45am and 11:00am
---
Kids Klub
Kids Klub is a Children's Ministry during the school year for ages Preschool through 5th grade that meets Wednesday evenings at 6pm.
​We are so excited to offer a new program this year called "Love in a Big World."
Sunday School
Sunday school is offered at 10:00am for ages Preschool through Adult. We are currently using the Deep Blue curriculum which includes a short video introduction, songs, bible lesson and various activities/crafts.